DeKalb County Amateur Radio Club
Welcome, The DeKalb County Amateur Radio Club has been active for over 30 years, providing amateur radio service to Northeast Alabama! The DCARC and W4DGH invite you to visit and learn more about Alabama amateur radio, our radio club and our community.
---
For additional and more current activities see our Facebook Page
---
Club Meetings
Every 4th Tuesday of the month.
Location:
DeKalb County Activities Building
111 Grand Avenue SW
Commission Chambers 2nd floor
Fort Payne, Alabama
7:00PM
---
Club dues are $12 for single, $20 for family
mail to:
DeKalb County ARC
170 Airport Road West
Fort Payne, AL 35968
Print Membership Application here
---
See ARES page for Updated Preambles
---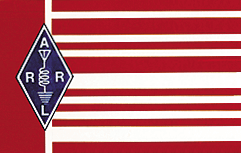 An ARRL Affiliated Amateur Radio Club
Contact Us! DCARC email
---
Website hosting courtesy of GigaParts, Inc. -- Huntsville's Amateur Radio and Computer Store

Thanks for visiting DCARC.